Unique entertainment
Special youth programme
For all ages
Unique entertainment
Of course it's easy to say that the animation activities here at De Molenhoek are super fun and unique, but what do our little guests think? We've asked Fatima (7 years old) and Sjoerd (14 years old).
Want to play too?
Fatima & Sjoerd
"When I woke up, I first made some DIY artworks together with Leonardo, and then I went down a really tall slide with lots of foam together with dad and then later my mom let me brush my teeth with the tooth fairy." - Fatima
"The animation on the camping is pretty fun. I also got to make some friends. We hung out a little in the chill room. Sometimes we go to the beach, that's also fun. On Thursday I'll go to the gala evening. My mom wants me to put on a blouse, but I haven't decided yet what I'm gonna wear." - Sjoerd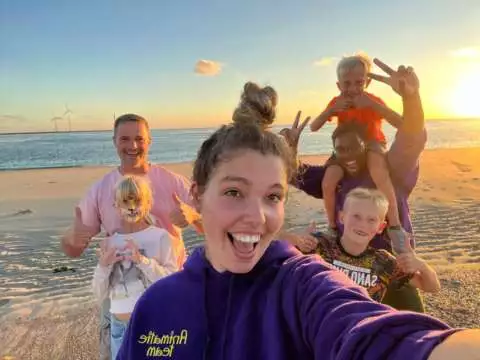 The programme
During the vacations, our inexhaustible and enthusiastic animation team is ready to have an unforgettable time with the children at the park.
Be ready to get sticky hands from doing arts and crafts, rosy cheeks from jumping on the bounce house, muddy knees from our scavenger hunts and spectacular shows on our stage.
We are ready. Are you?
Click here to view our animation programme.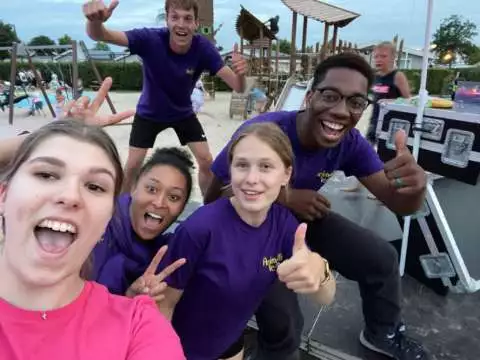 Teenage programme
Don't want to be stuck with your parents all day? Check out our teenage programme.
You're welcome!
Will there be animation today?
In 2023, you can count on animation programmes during the following vacations!
May holidays: April 29 to May 7, 2023
Summer break: July 8 to September 3, 2023
Autumn break: October 14 to October 22, 2023