Cool kid on the block
With a scaffoldwood veranda, ditto kitchen and lounge area, the spacious M-lodge is the macho of the bunch. But don't let its rugged looks fool you; with soft box-spring beds, lounge cushions and stepping onto a cosy family plot, it's more the "rough-hewn, white-spirited" type.
Everything about the M-Lodge
A spacious living room with fully equipped sitting area
An open kitchen (without running water) with refrigerator, 2-burner electric hob and Senseo machine
Kitchen inventory basend on four persons
A bedroom with two box-spring beds, with duvets and pillows
A bedroom with bunk beds, duvets and pillows
Based on availability, it is possible to rent linen packages
Robust wooden veranda with scaffolding wooden picnic set, two very comfortable lounge chairs and BBQ
Pets are very welcome in some of our lodges
A camp bed and high chair are available in every lodge free of charge
The car can be parked at the lodge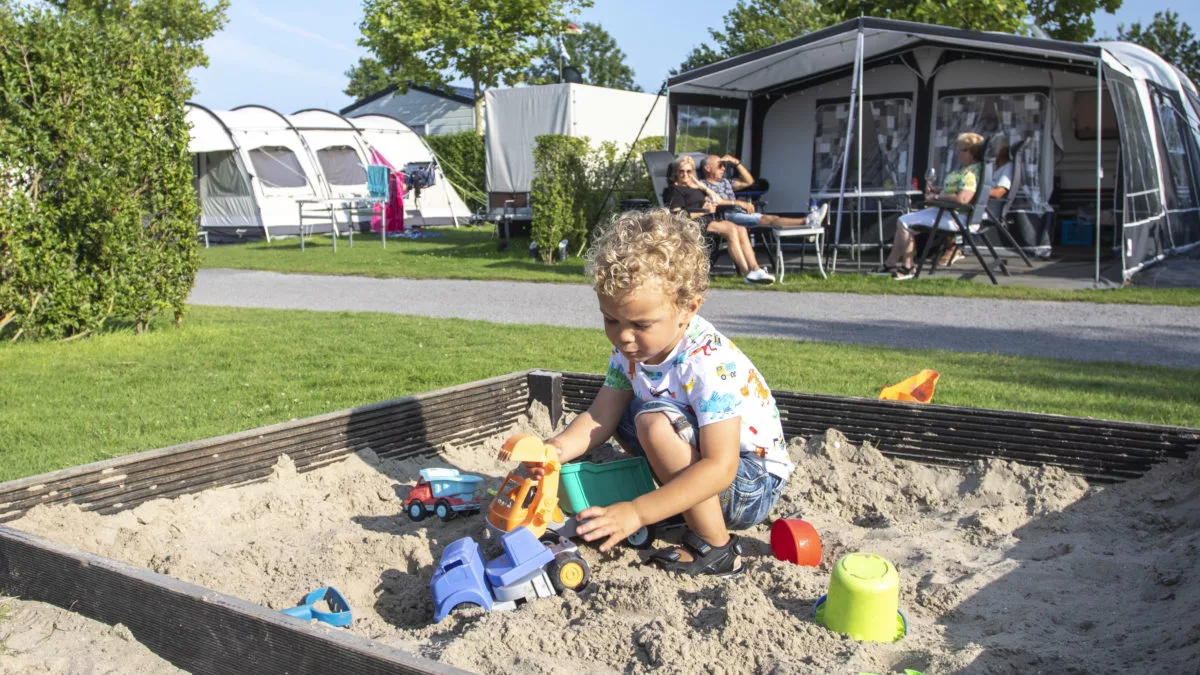 The most beautiful memories are made together
Eat, sleep, play, repeat
At the Molenhoek you will discover what a small(er) park can be great at. Celebrate a holiday in a family atmosphere with facilities you can expect from a large park.
View all facilities
See also our other accommodations