Sun, Sea and Beach
Cycling or walking
Picturesque villages
The sun on your face and a breeze through your hair...
Indian summer is an enchanting time to enjoy the endless island of Noord Beveland and its beautiful surroundings. As summer slowly turns into autumn, this period offers a perfect balance of pleasant temperatures, quieter environments and numerous activities to enjoy.
Endless Island
Endless island
Discover the natural beauty of Noord Beveland on walking and cycling tours. The island is known for its vast polders, winding dykes and picturesque villages. Take your bike and explore at your own pace. Cycle along the dykes overlooking the glistening Oosterschelde estuary and enjoy the serene landscape around you.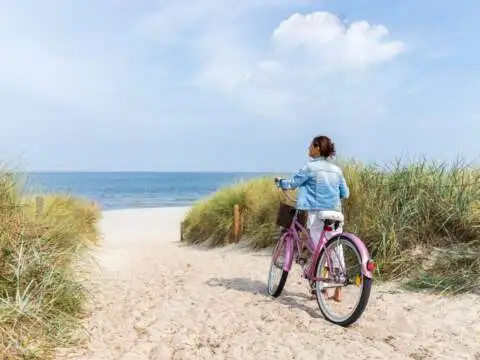 Natural waters
For water sports enthusiasts, late summer in the water sports village of Kamperland offers excellent opportunities for sailing, kitesurfing, windsurfing and much more. The calm sea, Veerse Meer lake and refreshing breezes provide an ideal environment to practise your skills or just enjoy a relaxing day on or by the water.
For nature lovers, a visit to Oosterschelde National Park is a must. This unique wetland environment is home to an abundance of bird species and other wildlife. Take a boat trip or go on an excursion to experience this special ecosystem up close.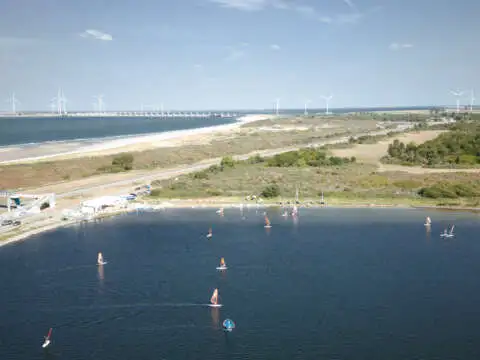 Rich culture
Culture enthusiasts will enjoy visiting historic towns such as Middelburg, Goes, Veere and Zierikzee. These charming towns breathe a rich history and introduce you to the region's maritime heritage. Stroll through the cobbled streets, admire the beautiful old architecture and enjoy a delicious meal in one of the local restaurants.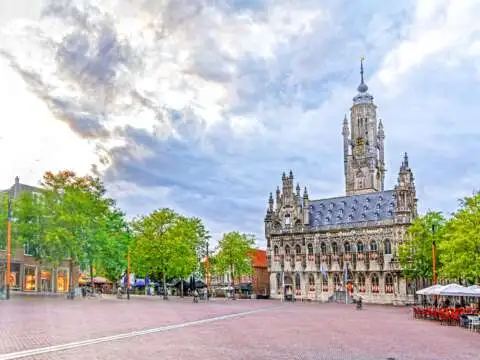 Realy time for each other
For families, there is also plenty to do. Spend a day on the wide and clean Banjaard beach, which is a short distance from Kamperland. Build sandcastles, take a refreshing dip in the sea or take a relaxing beach walk while watching the waves break on the coastline. Or visit one of Zeeland's many (indoor) activities.