We're having a party!
In 2023, De Molenhoek will blow out no fewer than 60 candles! And we want to do that together with you. Because without you we would never have reached this milestone. We will continue to invest in the park, with a team of tireless enthusiasts who share the same passion for Molenhoek. After all, the best memories are created together.
Hoera!
Check out our accommodations
Now that you're here, you can also make a reservation right away.
Indian summer at the Dutch coast
Autumn is a wonderful time to holiday on the Zeeland coast. As the summer crowds slowly fade away, the region takes on a serene charm that is perfect for those seeking rest and relaxation.
The weather on the Zeeland coast in autumn can be surprisingly mild. While temperatures gradually drop, the warmth of the sea ensures that the climate remains pleasant. This makes it ideal for long beach walks along the vast coastline, hearing the sound of the waves in the background and feeling the fresh sea breeze through your hair. Fancy an Indian summer in Zeeland? Click here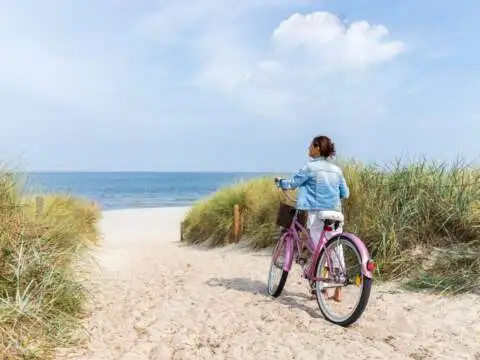 Spring and autumn with small children
For families with children, Zeeland is an incredibly fun holiday destination during all seasons. The beaches are clean and spacious, the towns are cosy and full of history, and if the weather is bad there is plenty of fun to discover indoors. Wondering why Zeeland is so suitable for families with children? Click here.
New in 2023
Besides a fantastic new website and a brand new booking system, this year we have not 1, not 2, but 3 new play locations.
On fields A, B and J, we have realised new play equipment from the Flora play line in cooperation with Yalp. These play equipment promote children's natural play behaviour and are also circularly built.