Camping
Renting
Year-round spots
Camping
Looking for a camping spot with electricity but no need for water? Then the Base spot is perfect for you. All Happy2Camp spots are equipped with electricity and a water tap with drainage on the spot. If you're going on vacation as a family with small children, then the Children's camping spot is the right place to stay. In case your children are already a bit more grown up, then we definitely recommend one of our Family camping spots. Or do you like a balance between enjoying the lively surroundings and keeping some privacy for yourself? Then you'll feel right at home (or delightfully away from home!) on one of our Privacy camping spots.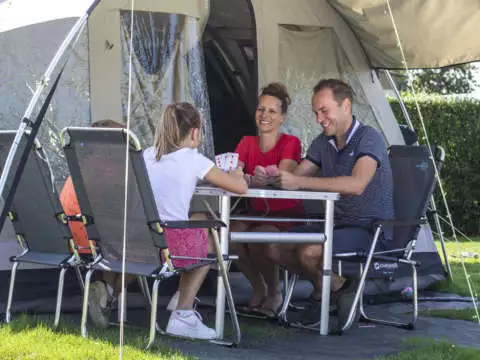 Goodnight
Camper van spots
Here, you'll find the liveliness and facilities of a holiday resort, and the facilities of a camper van spot, all combined into one. This is what we call "camping" here at De Molenhoek. In case you will be arriving in a camper van of up to 8 meters long, then the Camper van spot (max. 8 meters) will be perfect for you. In case you'll bring a larger camper van, we recommend going for the Camper van spot (max. 11 meters).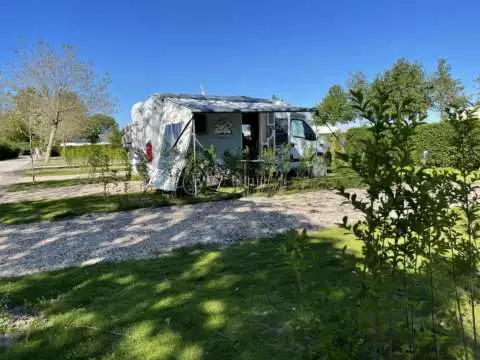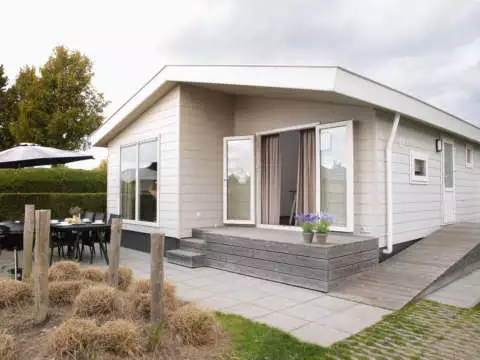 Year-round spots
Four seasons of vacation fun.
A year-round spot lets you have your own chalet or camping spot for the entire year to enjoy whenever you please.
The size of a year-round spot varies between 120 and 220 m2. Each camping spot has 10 amps of electricity, a fixed water and gas supply and drainage.
At the moment, unfortunately there are no longer any year-round spots available and the waiting list for those interested has become quite extensive.